Florence Nightingale Statue of the Central Hall of St Thomas Hospital
This life-size statue of Florence Nightingale is set in a remarkable position at the far end in the central hall of St Thomas Hospital, where she established the first nursing school in the 1860s.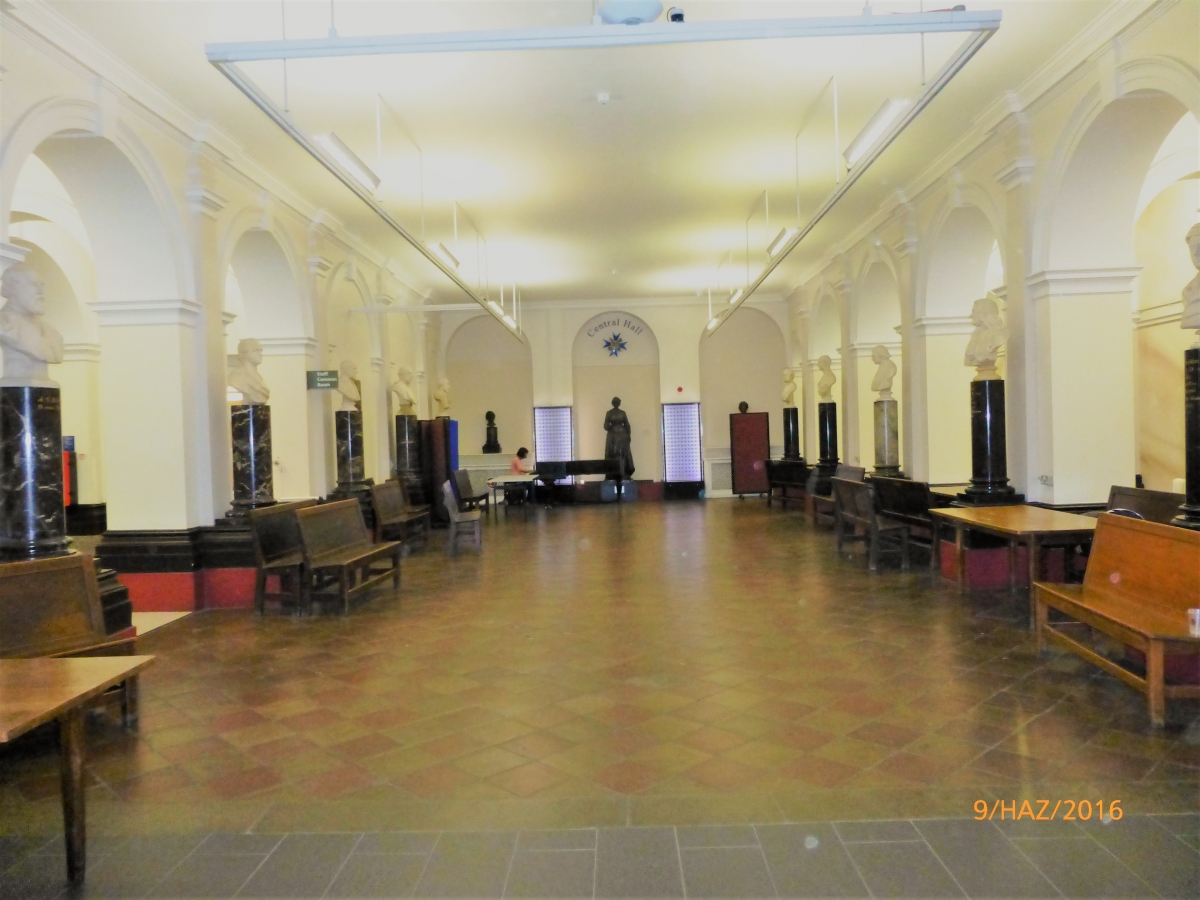 This statue is the work of Frederick Mancini (English sculptor 1905-1990). It was produced from a plaster model of Walker statue in Waterloo Place. Bronze cast was erected in 1958 but it was stolen in 1970. A replacement copy, made of composite material, was erected on the North Wing Terrace in 1975 and was moved inside in 2000.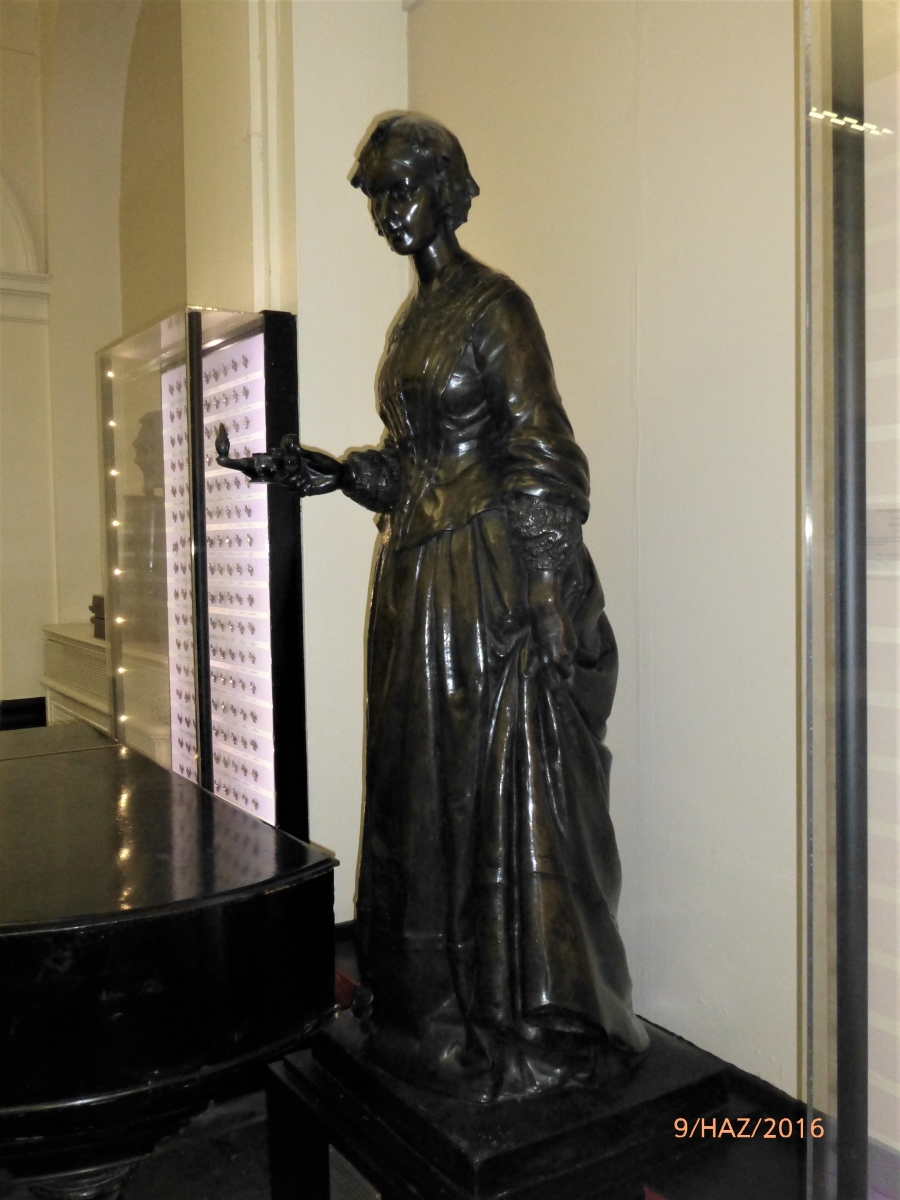 Florence Nightingale is considered the founder of the modern nursing profession. There was no nursery school for nurses until one settled in Kaiserwerth, Germany, in 1846. Despite the objections of her family, Nightingale was enrolled as a nursing student in 1850 and in 1851 at the Protestant Deaconess Institution in Kaiserswerth.

There, Nightingale received the training which allowed her in 1860 to settle in St Thomas, the first school designed primarily to train nurses.

In the early 1850s, Nightingale returned to London, where she took a nursing job in a Harley Street hospital. Her performance there so impressed her employer that Nightingale was promoted to superintendent. Nightingale also volunteered at a Middlesex hospital around this time

In the Crimean War against Russia, Nightingale was appointed by Sir Sidney Herbert to oversee the introduction of female nurses into the military hospitals in Turkey. In November 1854, Nightingale arrived at the Barrack Hospital at Scutari, Istanbul, with 38 nurses.

Nightingale remained at Scutari for a year and a half. She left in the summer of 1856, once the Crimean conflict was resolved, and returned to England.
The public's enthusiasm for her work there led to the creation in 1855 of a fund. By June 1856 the fund had raised £44.039 (equivalent to over £2.000.000 today). Nightingale decided to use this amount to establish a nursing training school. In 1858-1859 Nightingale chose St Thomas' Hospital as the location for her school. The Nightingale Training School and Home for Nurses opened at St Thomas' Hospital on 9 July 1860. It is now called the Florence Nightingale School of Nursing and Midwifery and is also part of King's College London and it is the oldest nursing school in the world still in operation.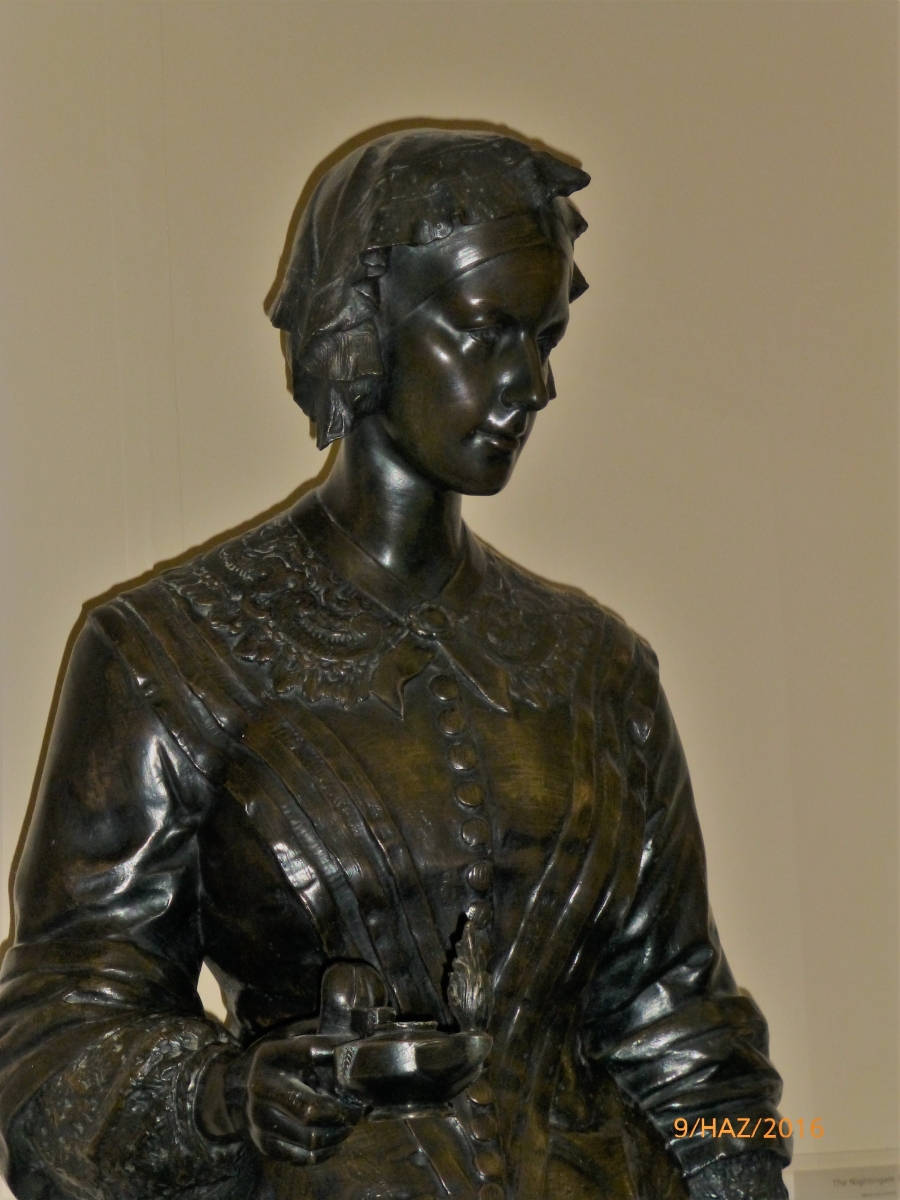 This statue is placed in the central hall to pay tribute to Florence Nightingale who founded the first nursing school in St Thomas Hospital.
Address:
St Thomas' Hospital, Westminster Bridge Road, Lambeth, London,