Mary Seacole Memorial Statue
Mary Jane Seacole, sometimes known as Mother Seacole or Mary Grant is a Jamaican nurse (born in 1805 and died May 14, 1881) famous for her work during the Crimean War.

Like Florence Nightingale, she treated British soldiers during the Crimean War which killed 240,000 people.

Mary Seacole was born in Jamaica from a Scottish father, soldier of the British Empire and from an African mother of the Caribbean, who taught her the secrets of traditional medicine.

Mary married Edwin Horatio Hamilton Seacole on November 10, 1836 in Kingston. She lost her husband in October 1844, then her mother.

During the cholera epidemic of 1850, which killed more than 32,000 Jamaicans, she treated a large number of patients and gained a great deal of experience.

In 1851 Mary Seacole visited her half-brother who lived in Cruces (present-day Panama) where she came face to face with an epidemic of cholera. She began to treat the victims, allowing Mary Seacole to establish a reputation that would bring her a high number of patients during the spread of the disease. The rich paid, but she treated the poor for free.

When news of the war in Crimea reached Panama, she decided to return to England to offer her volunteer services as a nurse.

When British troops from Jamaica were shipped to Crimea, she wanted to go with the soldiers. But her services were refused. Meanwhile a letter appears in the newspaper "The Times" after which the Secretary of State for War reacts immediately and he contacts Florence Nightingale to organize a team of nurses who will take care of sick and wounded soldiers. In a week the team was formed. Mary spoke to the nurses' organization under the direction of Florence Nightingale, but she was not selected for the contingent of 38 nurses chosen by her. In her autobiography of 1857, she wrote, "Have these ladies backed away from my help because my blood flows under a skin darker than theirs?

These 38 nurses under the presidency of Florence Nightingale left England on October 21, 1854.

Mary decided to finance her trip to Crimea by her own means. She took a Dutch steamer on 27 January 1855 to arrive in Istanbul. There she visited the hospital where Florence Nightingale Worked in Scutari. She met Florence Nightingale there, and once again told her about her desire to work with her. Due to her negative response, she embarked on a four-day trip to Balaklava in Crimea.

She set up field infirmaries on the front line. On the battlefield she treated the wounded sometimes under fire. Her courage and dedication earned her a great reputation among British troops.

The Treaty of Paris of March 30, 1856 put an end to the Crimean War (1853-1856). The evacuation of the allied armies was completed in Balaklava on July 9, 1856. She is one of the last to leave Crimea. When she returned to England, Mary Seacole was bankrupt and in poor health.

The poor financial situation of Mary Seacole appeared in the British press, after which she received donations from important personalities, which allowed her on January 30, 1857 to lift the bankruptcy.

In July 1857, a charitable festival was organized to raise money for her, attracting thousands of people. The same month she published a 200-page autobiography of her travels: Wonderful Adventures of Mrs. Seacole in Many Lands. This is the first autobiography even written by a woman in Britain. The dedication is to Major General Lord Rokeby, Commander of the First Division. War correspondent, William Howard Russell, wrote a preface to the book in which he praised her dedication and courage in caring for the sick and wounded "I have witnessed her devotion and her courage ….. and I trust that England will never forget one who has nursed her sick, who sought out her wounded to aid and succour them and who performed the last offices for some of her illustrious dead."

Mary Seacole died in 1881 in her home in Paddington, London, of apoplexy according to reports of death. She is buried in St. Mary's Catholic Cemetery, Harrow Road, Kensal Green, London.

Although she was a well-known person at the end of her life, Mary Seacole quickly disappeared from public memory. Her work in Crimea has been overshadowed by Florence Nightingale until the last few years. However, after 1970 there was a renewed interest in her and efforts to make her actions better known. Her grave is rediscovered in 1973, a commemoration service was held on November 20, 1973, and her tombstone was restored on this occasion by "The British Commonwealth Foundation of Nurses of War" and "The Lignum Vitae Club". A commemorative ceremony celebrated the centenary of her death on May 14, 1981.

Lord Clive Soley, Labour Party member of Parliement, launched a campaign on 24 November 2003 to erect a statue in honor of Mary Seacole in London. She was voted into first place in an online poll of 100 Great Black Britons in 2004. In March 2005, to celebrate the bicentenary of her birth, a Mary Seacole exhibition was open at the Florence Nightingale Museum in London. Scheduled for a few months, the exhibition was so popular that it lasted two years. In 2007 Seacole was introduced into the National Curriculum, and her life story is taught at many primary schools in the UK alongside that of Florence Nightingale.

The completion of the statue follows a 12-year campaign, which raised £ 500,000 in honor of Mrs. Seacole. The work of the sculptor Martin Jennings (Martin Jennings is an English sculptor born in 1957. He lives and works in Oxford and is a member of the Royal British Society of Sculptors) the statue stands in front of the Houses of Parliament in the park of St. Thomas Hospital. The official unveiling took place on June 16, 2016. The statue of Seacole stands in front of a 4.5 meters high disc.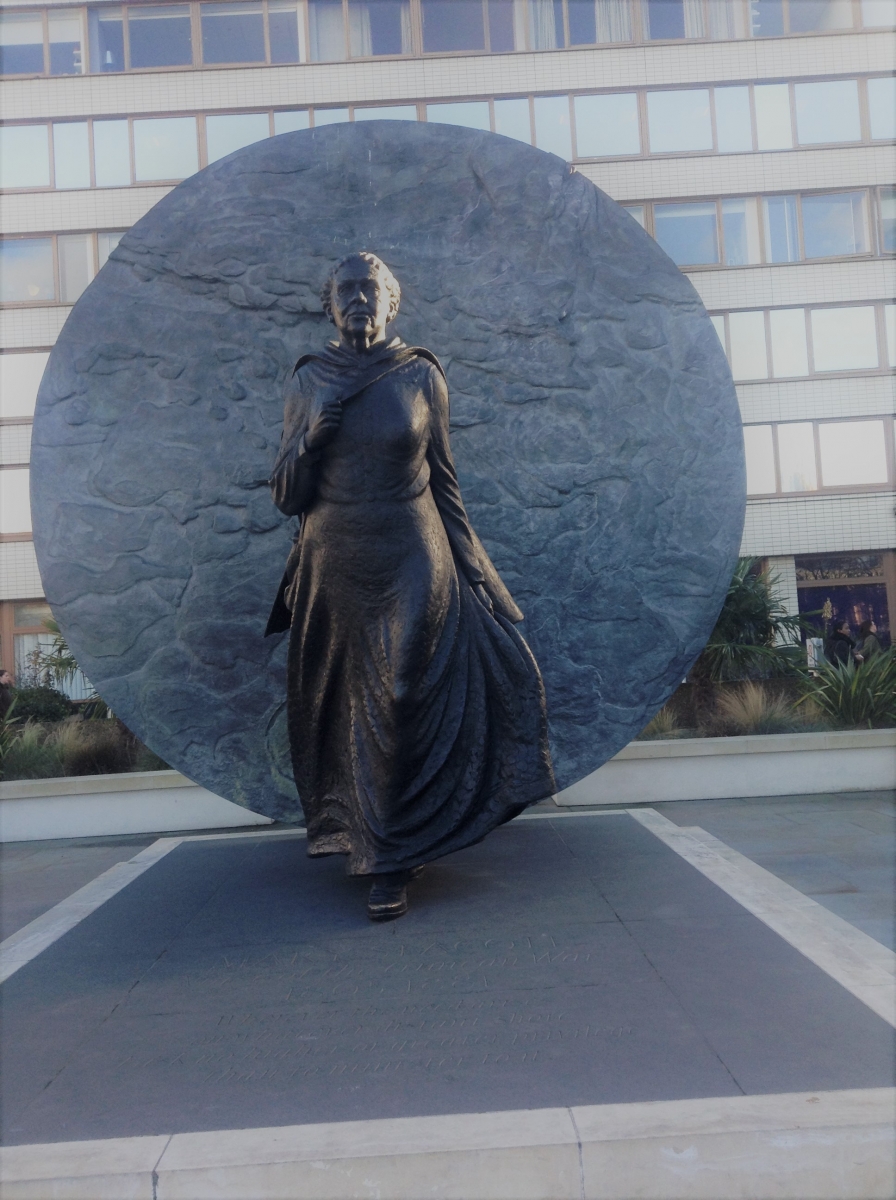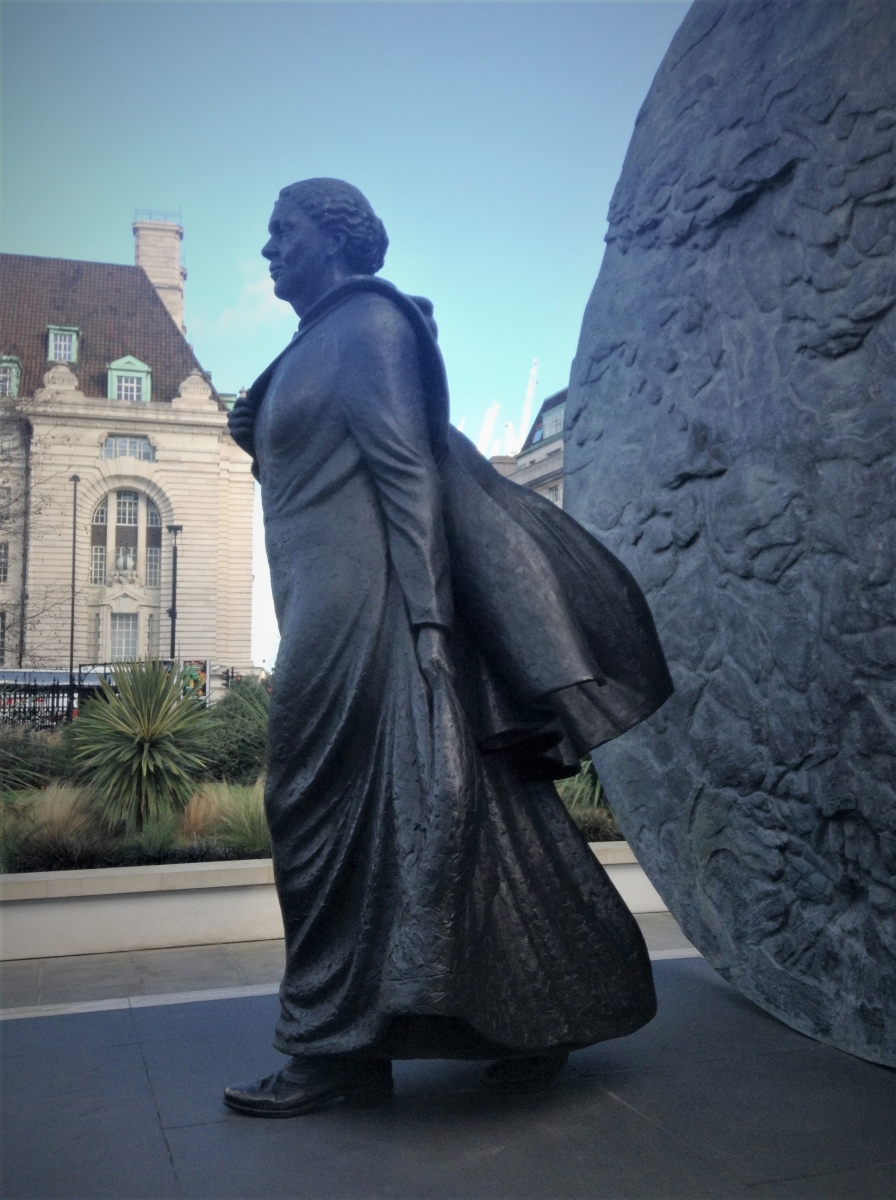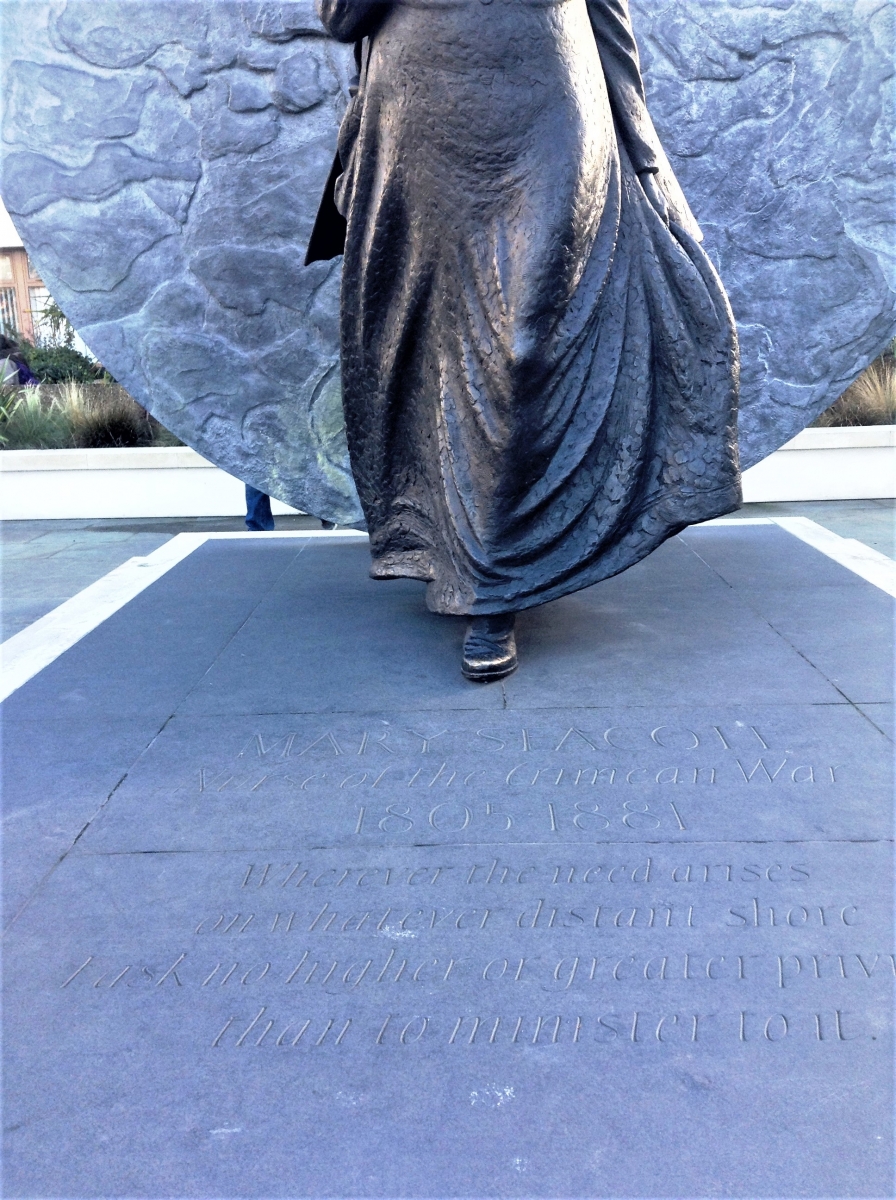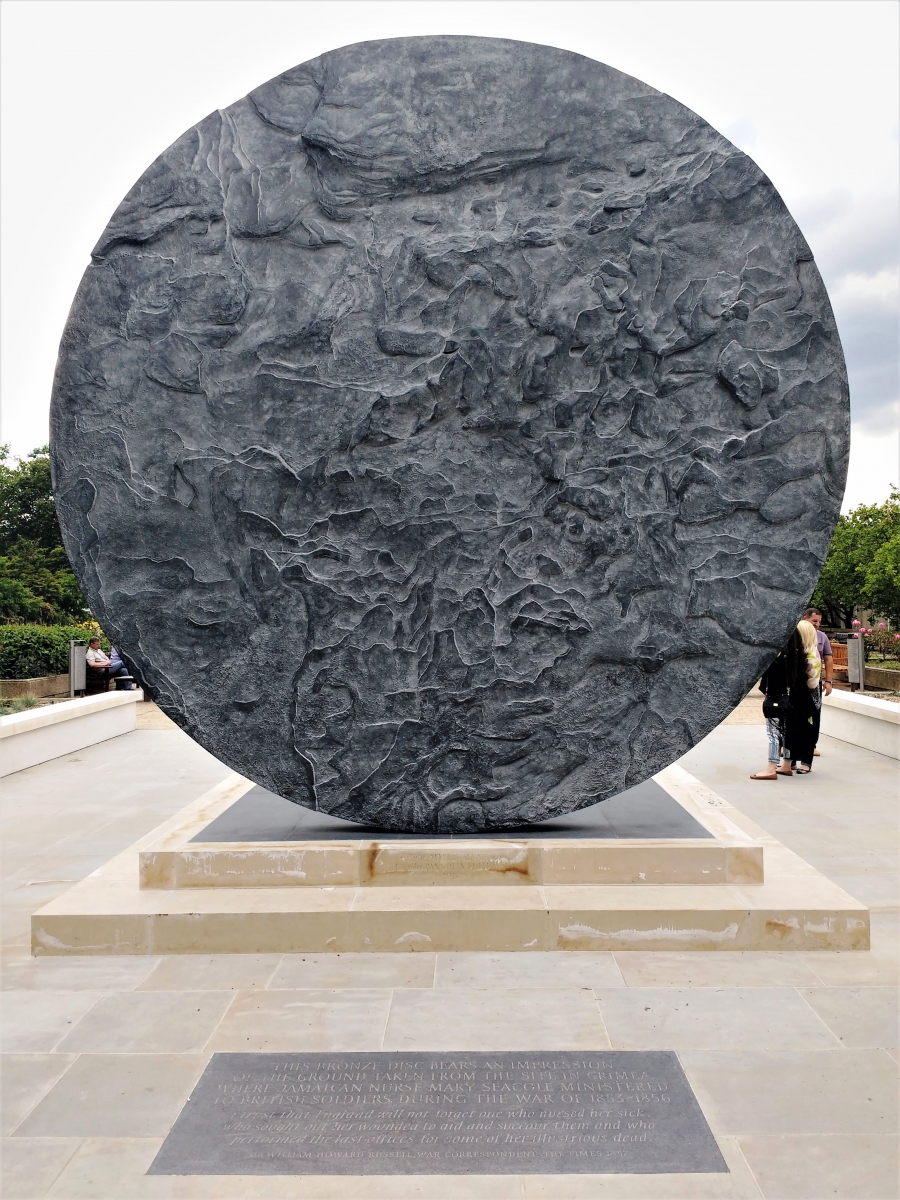 Address:
Lambeth, London SE1